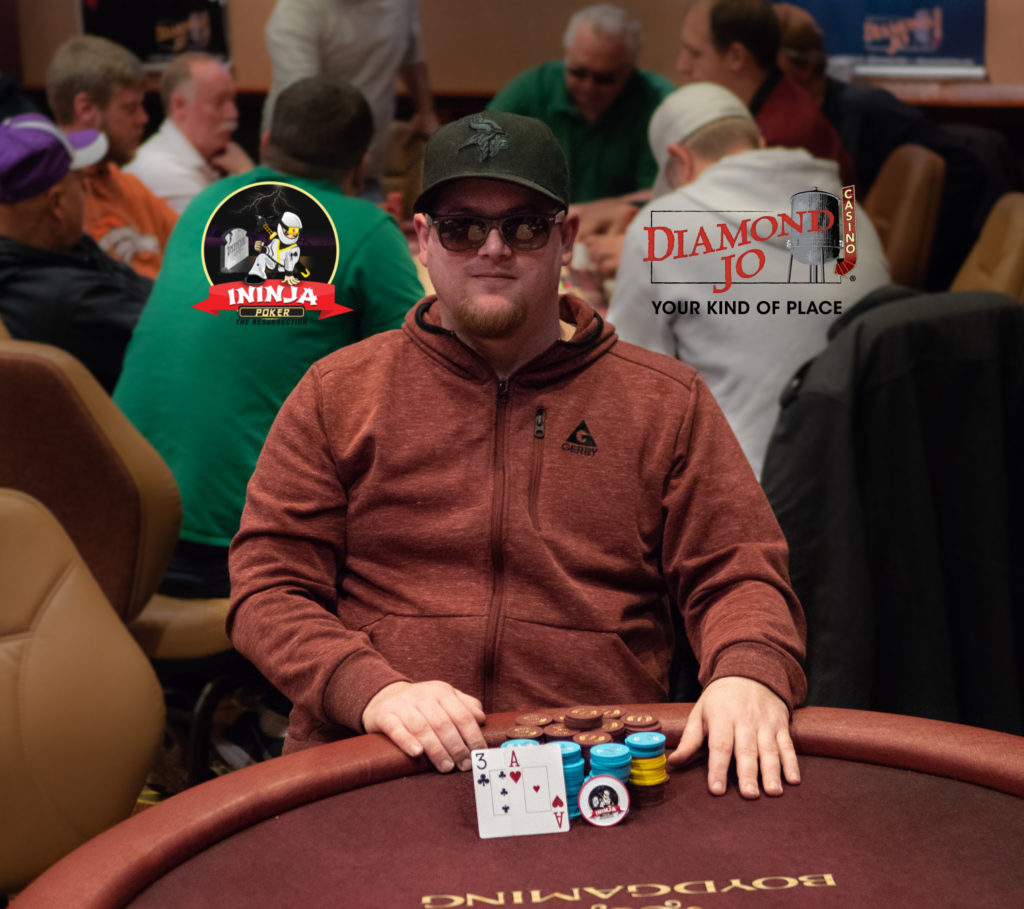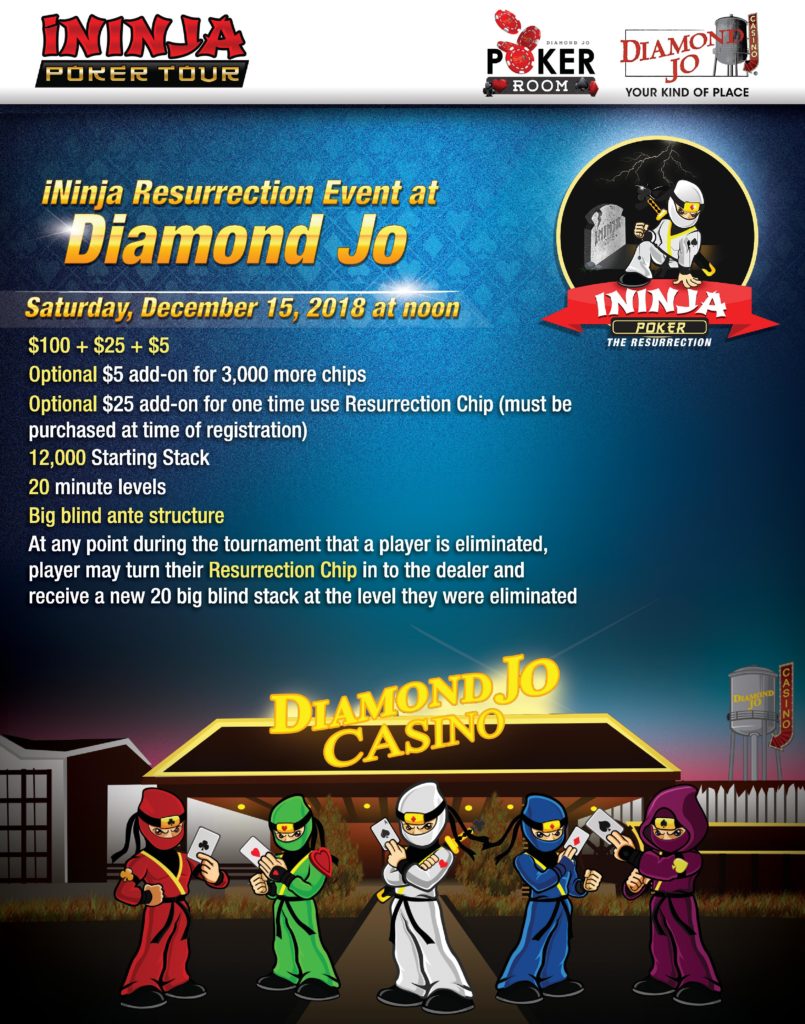 iNinja returned from the dead with it's first Resurrection event at Diamond Jo Casino in Northwoods, Iowa on December 15th 2018. A day that will be known forever as the day the dead rose and the busted players came back from the rail. Each player was given a "resurrection chip" featuring a logo of a ninja clawing it's way out of a grave. Upon busting the event, the player could turn in the chip and receive twenty big blinds and a new life.
Players weren't certain how to handle the unique structure at first, and bust outs were fast and furious for the first few hours, but eventually most players realized that holding on to their chips was very valuable in this format. The tournament ended with nearly seven million chips in play and 93 players. This was a stack of more than 65,000 for each entry! Later in the tournament a resurrection chip was worth nearly 200,000 tournament chips.
The event was incredibly well received, with 93 entries nearly doubling the typical Saturday tournament field at Diamond Jo. Players came from as far as Las Vegas to play the new event and celebrate with the tour founders as they watch their brand rise from the dead. Cash games were fast and furious all weekend, with $2/5 no-limit Holdem running both Friday and Saturday nights.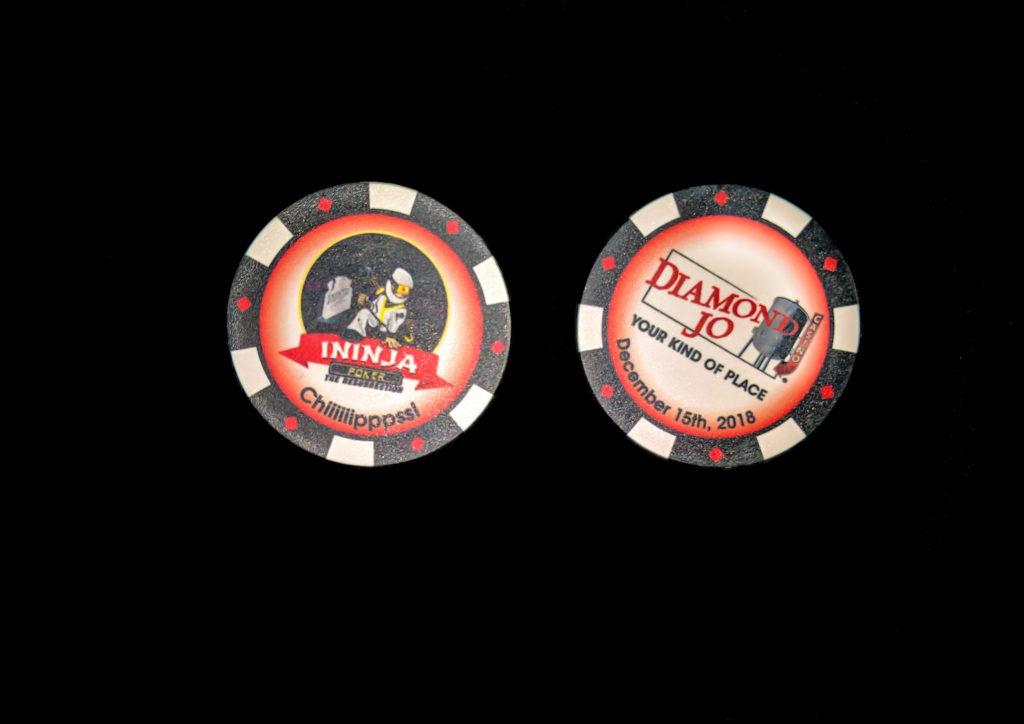 In the end local player Neil Cullen took down the $2,321 first prize and a custom made card protector to commemorate the event. Players were able to take a resurrection chip home once the event was complete, and dozens of players took advantage of this opportunity to get a one of a kind card protector! Player reaction was overwhelmingly positive and the tour owners celebrated with players in cash games once the event was complete.
The tour would like to thank everyone who came to the event. We can't do it without your support! We look forward to returning to Diamond Jo very soon!