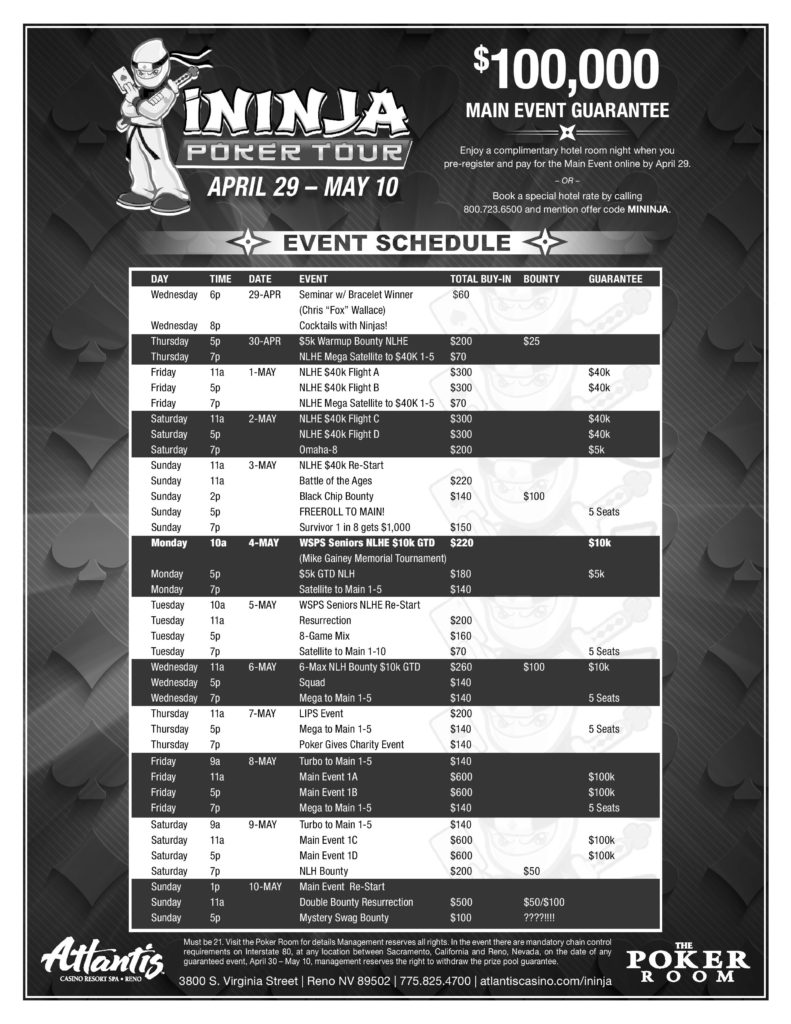 The Resurrection Comes to Reno!
After a ton of fun and a big success in Reno in 2019, we are back at our favorite property, the amazing Atlantis Resort and Casino! iNinja will roll into the Atlantis for a ten-day series starting April 30th. The event will feature a host of unique events, big guarantees, and big giveaways from sponsors and iNinja to celebrate the biggest event in iNinja history!
Highlights on the schedule include a $40,000 guarantee for only $300, a $100,000 guarantee for $600, two resurrection events, and events from our partners including the LIPS (Ladies In Poker Series) WSPS (Western Senior Poker Series) and a charity tournament for Poker Gives. A big bet mixed game will also be run, along with freeroll satellites into the main event!
This amazing property has everything a player could need, from a beautiful poker room and excellent cash games, $4 per hour in comps, a great spa, world class restaurants and bars, and even a free shuttle to and from the Reno airport. We expect a big turnout for these events and look forward to big prizes and good times!

News

Live on Twitch

Offline.

---

Tweet

Twitter